LGEDC Purchases Traver Hotel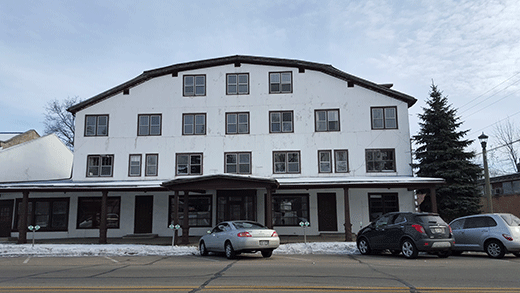 The Lake Geneva Economic Development Corporation recently purchased the Traver Hotel and surrounding property located at 323 Broad St., Lake Geneva with the plan to demolish the run-down building and return the property to a vacant, seeded lot. The property will be put back up for sale to any business interest after being cleaned up, said Andy Dammeir, executive director of the LGEDC.
Hazardous material removal will start this month and the building will be taken down in February.
"This will remove an eyesore from our thriving downtown area, will get this property back on our city tax rolls and will, in the near future, add full-time job opportunities and economic growth for the City of Lake Geneva and Walworth County," Dammeir said. "This will be a very desirable location for a new business to construct anything from retail, restaurant or professional suites."