Home >
Lake Geneva Tennis
Lake Geneva Tennis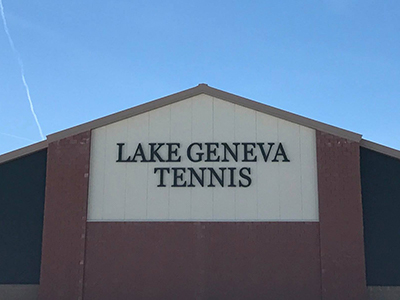 Lake Geneva Tennis (LGT) was founded in 2016 and is co-owned by Paul Lauterbach and John Reed.
Lauterbach has over 30 years of coaching experience and is the current varsity boys and girls' tennis coach for Badger High School in Lake Geneva. He serves on the board of directors for the Wisconsin Tennis Association and as a VP for the United States Professional Tennis Association (USPTA), as well.
Reed also has a strong tennis background as the Tennis Director for the Abbey Springs Resort. He is certified by the Professional Tennis Registry and USPTA and has dedicated himself to teaching tennis to young age groups as a lifelong skill.
LGT purchased a 2.3-acre lot within the Lake Geneva Business Park for the construction of their new facility. This includes a 19,800 sq. ft. of building area with 100 parking lots, including 6 handicap spots.
The building began construction in 2016, but is now open for business! LGT plans to continue crafting an environment of instruction for the game of tennis from the novice to professional level in their new, state-of-the art sports complex.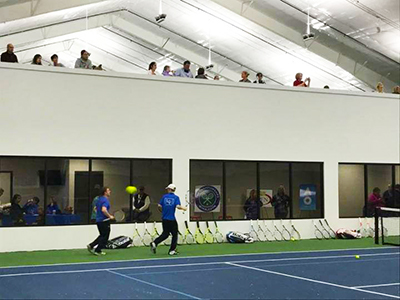 Contact Information
Lake Geneva Tennis
630 Veterans Parkway
PO Box 1330
Lake Geneva, WI 53147
262-215-6426
www.lakegenevatennis.com