Traver Hotel Demolished, Site Ready For New Life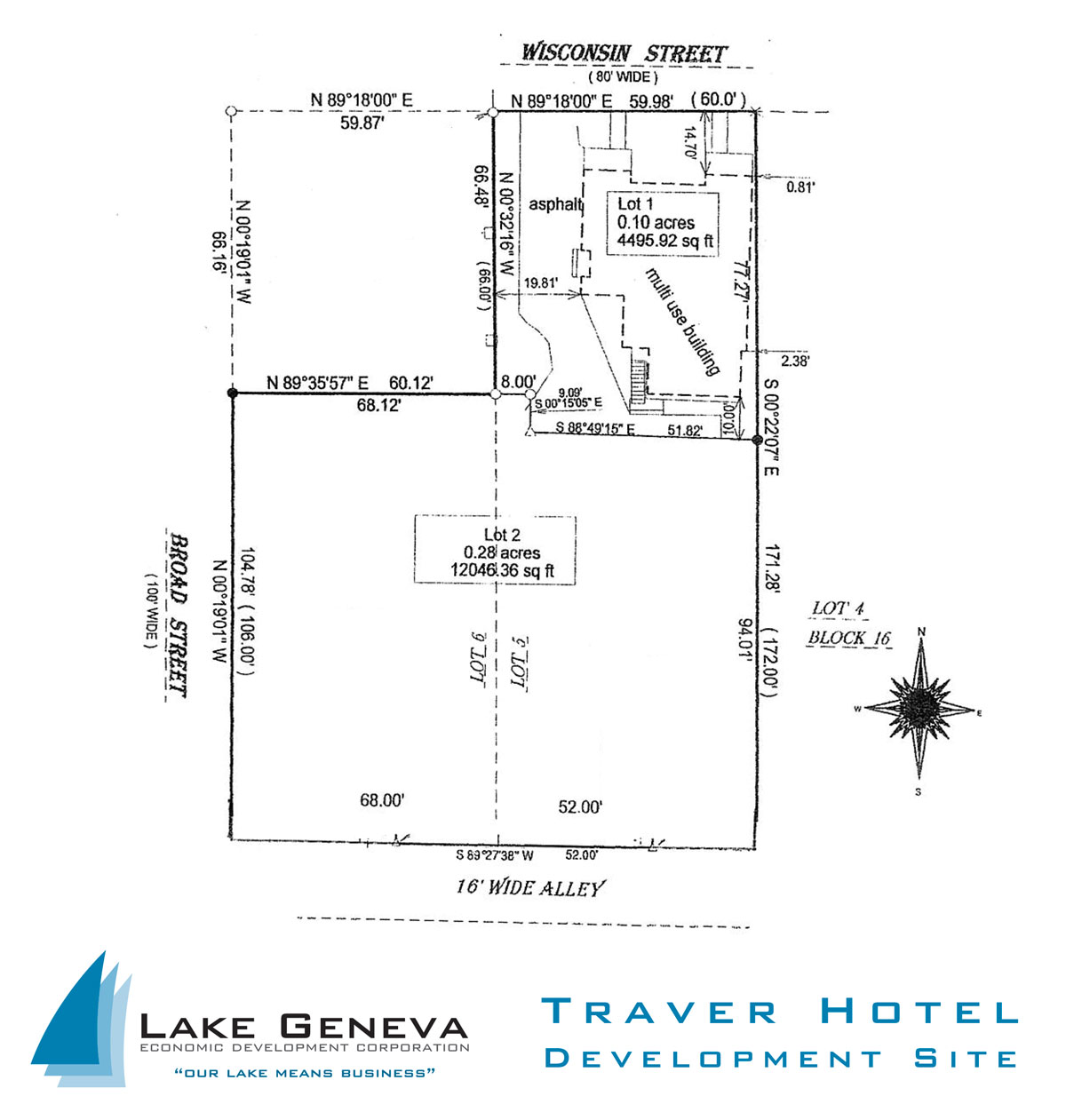 The former Traver Hotel, located in Downtown Lake Geneva at 323 Broad Street, has been razed, according to Andy Dammeir, Executive Director of the Lake Geneva Economic Development Corporation. Dammeir has high hopes potential businesses will take notice of the prime property.
Located in the heart of Lake Geneva's thriving downtown area, the commercial property provides a great opportunity for local business development.
Recently purchased by LGEDC, the lot has been professionally surveyed and has a certified survey map on file. The map includes details of a land division between this property and an adjoining lot where a smaller building was also razed.
The lot for the former landmark is zoned central business and is a total of 12,046 square feet including 106 feet along Broad Street and 120 feet of alley frontage along the south side. It's available for immediate purchase, and the asking price is soon to be determined at an upcoming meeting.
This project is part of the City of Lake Geneva's Tax Increment Financing District 4, meaning the City assessed the site and decided this project would not have otherwise been able to move forward without the assistance of this financing. The City's decision to use TIF provides site development incentives to encourage the elimination of blighted properties.
This should, in turn, help to revitalize the city's business district and create attractive economic development opportunities for Lake Geneva's downtown area.
This particular district was created to alleviate existing and anticipated traffic congestion. It will clear thoroughfares, causing travel in downtown Lake Geneva much more enjoyable, create full-time and long-term jobs, and bring more life into the community.
If you would like additional information about this site, please contact LGEDC Executive Director Andy Dammeir.